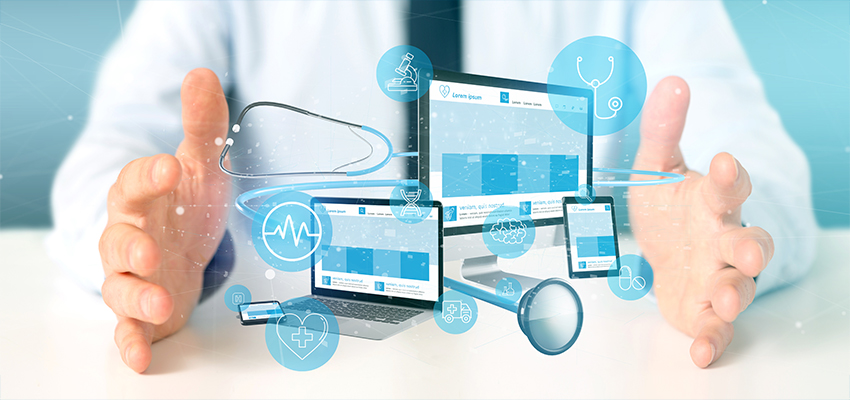 Go Mobile. Get Traffic. Generate Profits.
Appeal your target audience to the fullest with the latest multi-channel healthcare digital marketing technique and optimize your medical practice by creating rich user experiences on mobile devices. Our mobile marketing solutions aims at giving a cutting edge to your brand by tapping your potential patients and influencing decisions to drive ROI.
Our Mobile Marketing Solutions
Discover the best-in-class marketing solutions and set a benchmark by creating remarkable mobile moments.
With the increasing number of mobile users, adopting the latest technology of mobile marketing can result in a huge potentials conversions. At MDA, we offer unparalleled level of mobile marketing services to manage your medical marketing campaigns effectively right from planning to delivery. We help you reach your target segment strategically, drive traffic and build your brand credibility through our unique marketing strategies.
Mobile Websites: We foster better engagements with your target audience through our user-friendly compelling mobile websites that are customized as per your unique needs. Our mobile website solutions optimizes your online presence and helps you stay ahead of your competitors.
Mobile App Marketing: We give your brand the right boost through our stunning mobile app development and effective marketing strategies which includes app store optimization, mobile app development, mobile advertising, and social media marketing.
SMS Blast: We help you communicate with your potential patient base with a cross-channel approach by storing your contact list and delivering your SMS campaigns in a bulk. We also keep a track of your responses to ensure your messages reach your prospects.
From concept to execution, MDA helps you to unleash the power of mobile marketing by leveraging mobile engagements across multi channels and creating superior user experiences. We build the right connections and promote your medical offerings with our 360 degree mobile marketing solutions tailor-made to your specific objectives.
Our Mobile Marketing Services include:
We will help you to achieve your goals and to grow your business.