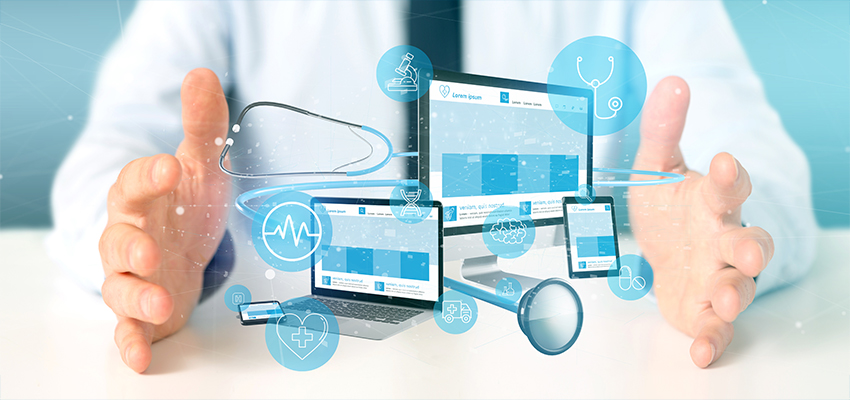 Digital Branding For Healthcare
Industry
While the whole world has undergone a digital evolution, keeping up with the milieu can do wonders. Digital branding is the cornerstone to generating instant communication with your prospects and building a wide online presence of your brand. We digitize your investment and help you get the optimum results through our impeccable digital branding solutions for the medical industry. With us, you can achieve breakthrough growth by increasing awareness about your practices and generating leads. We strive to transform your healthcare services by communicating your brand's message in the appropriate tone and hitting the bull's eye.
Building Your Brand Identity
The success of a brand depends very much on its positioning and reach. Branding connects your brand with your audience. To unfold the touchpoints of your prospective patients, developing a strong brand identity is extremely crucial. At MDA, we believe in creating digital healthcare brands and adding value that lasts for a lifetime. We aim at making your brand voice audible to a greater mass of people and elevate your brand presence through our innovative digital healthcare branding solutions. We help you to create a memorable brand persona and grow your bottom line by meaningful engagements through our brand storytelling.
We offer services to governments, and businesses, both small and large from a wide variety of industries and fields.
Our exclusive solutions are focused not just on public perception, but also on our understanding of buying drivers for specific products. Public perception is vitally important, but our proprietary solutions are also focused on what drives sales for your products or services.
Grow your healthcare brand with the right recognition from Medical Design Agency. We offer a broad spectrum of digital branding services that span brand strategy, brand identity, logo design, brand communication, advertising campaigns and much more to highlight your medical practice and attract patients. Our bespoke branding solutions provide a seamless experience for brand communication across all touch points. So, if you're starting up with your medical service or wish to fine-tune your existing offerings, we're here to help!
We focus strongly on function and usability and train you to manage your website as a business asset. We go to great lengths to assure your content is delivered in such a way that visitors can easily and intuitively find the information they seek, resulting in a pleasant and productive user experience.